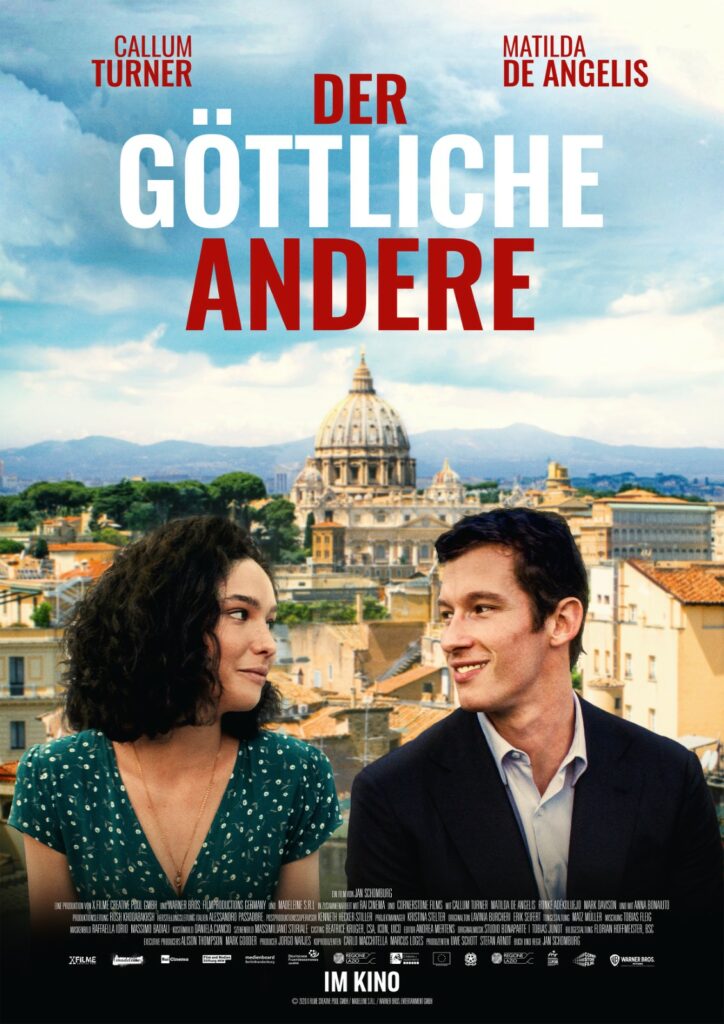 Content
While reporting on the papal election in Rome, the completely atheistic presenter Gregory (Callum Turner) falls in love with Maria (Matilda De Angelis), of all people, who is about to become a nun and is thus actually promised to God. After a mysterious accumulation of obstacles that Gregory faces in his attempt to get closer to Maria, he finally has to admit to himself that in the fight for Maria's love he is dealing with a supernatural competitor who is literally all-powerful.
Production Companies
X Filme Creative Pool
Madeline S.A.R.L.
Warner Bros. Germany
Executive Producers
Alison Thompson
Mark Gooder
Original Sound
Lavinia Burcheri
Erik Seifert
Hair and Make-up
Raffaella Iorio
Massimo Badiali
Post Production Supervisor
Composers
Studio Bonaparte / Tobias Jundt
Casting by
Beatrice Kruger, CSA, ICDN, UICD
Cast
Callum Turner
Matilda de Angelis
Ronkẹ Adékoluẹjo
Mark Davison
Anna Bonaiuto