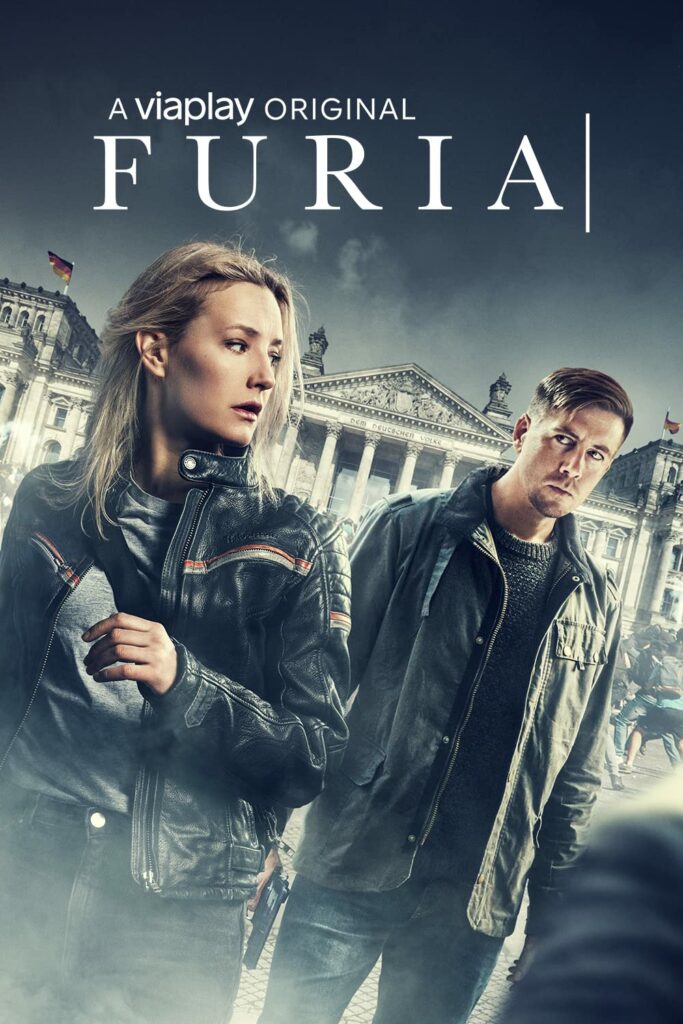 Content
In the remote Norwegian area of Vestvik, Asgeir starts his new job as a village policeman. Actually, Asgeir is an exceptional policeman of the operational special unit. However, during his last assignment, an informant, the mother of his daughter Michelle, was fatally injured. Since then, Asgeir and Michelle have been on the run from the Russian mafia boss Ziminov. The two hope to finally find peace in Vestvik. But Asgeir has no idea that in the picturesque seclusion around Vestvik, part of a right-wing terrorist cell is operating – with the devastating plan to influence the political situation throughout Europe.
The head of the cell is the far-right blogger Cato, whose identity, however, is unknown even among his followers. Under his command in Vestvik are, among others, the brothers Björn and Ole and the obscure German Brehme. Cato knows the power of words and how they can mobilize and radicalize people. That's why he has sent Ragna, who also spreads inflammatory slogans on the Internet under the pseudonym "Furia," to Vestvik for support.
But Ragna has a secret: she is an undercover agent with the Norwegian secret service and is supposed to infiltrate the cell on behalf of her boss Inger in order to uncover Cato and his plans. After a fatal shootout for Ole's brother Björn, Ragna, Asgeir and Inger begin a journey that leads from the idyllic fjords of Norway via Oslo to the center of the European organized terror network in Berlin. There, the federal election is about to take place. It gradually becomes clear that the cell is planning to permanently change the political fate of Germany and thus of Europe as a whole. Any means will do. Together with Kathi, head of the public security department at the Ministry of the Interior, Ragna, Asgeir and Inger try to stop the cell's plans in time.
Festivals
2021
Series Mania – Competition
Production Companies
Monster (NOR)
X Filme Creative Pool (GER)
Executive Producers
Monster: Håkon Briseid, Vegard Stenberg Eriksen, Lasse Greve Alsos
X Filme: Michael Polle, Uwe Schott
Viaplay: Nanna Mailand-Marcado, Fredrik Ljungberg, Filippa Wallestam
ZDF: Katharina Kremling, Annika Schmidt, Frank Seyberth
Creator
Gjermund Stenberg Eriksen
Directors
Magnus Martens (EP 1-3 & 7-8)
Lars Kraume (EP 4-6)
Script
Gjermund Stenberg Eriksen (EP 1&8)
Helena Nielsen (EP 2)
Nikolaj Frobenius (EP 3)
Stephen Uhlander (EP 4)
Hege Ulstein (EP 5)
Henner Schulte-Holtey (EP 6)
Embla Veier Bugge (EP 7)
DOP
Nick Remy Matthews (EP 1-3 & 7-8)
Jens Harant (EP 4-6)
Sound Recordist
Ingar Pedersen (EP 1-3)
Stefan Soltau (EP 4-8)
Sounddesign
Moritz Hoffmeister
Gregor Arnold
Hair and Make-up
Eros Cordinas (EP 1-3)
Irina Tübbecke (EP 4-8)
Editor
Patrick Larsgaard (EP 1-3)
Barbara Gies (EP 4-6)
Claus Wehlisch (EP 7-8)
Composers
Christoph Maria Kaiser
Julian Maas
Casting by
Norway: Ingrid Lykkeslet Strømskag, Maja Skogstad
Germany: Simone Bär, Alexandra Montag
Cast
Ine Marie Wilmann
Nina Kunzendorf
Pål Sverre Hagen
Preben Hodneland
Cecilie Mosli
Ulrich Noethen
Johann von Bülow
Anja Schneider
Benjamin Sadler
Christian Berkel
Isabella Beatrice Lunda
Hallvard Holmen