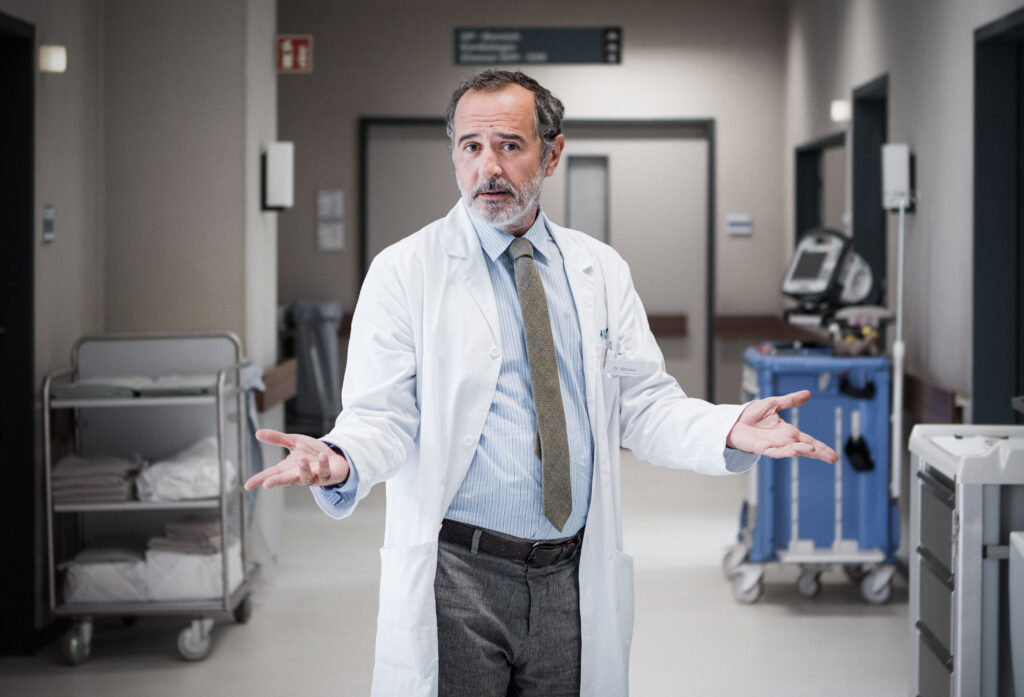 Content
A wrinkled trench coat, a small Trabi and, above all, a big heart in dealing with patients remain the trademarks of Dr. Amin Ballouz, the head doctor of the tranquil clinic in the Uckermark region, in the second season. After he was able to let go of his deceased wife Mara at the end of the first season, he is now ready for a new beginning. He opens his heart to a new woman, Eva, the head of the hospital laundry. This is where he takes his dirty shirts when his washing machine breaks down. A tender approach and perhaps the beginning of something new.
In the new season, senior physician Dr. Mark Schilling and neurologist Dr. Barbara Forster begin where they left off: After one of their frolics, Mark asks Barbara out again. This time Barbara agrees and the first dinner together quickly turns into more. But it soon becomes clear that the two have different expectations for the future.
There is also still something unspoken between assistant doctor Dr. Michelle Schwan and Vincent Patzke, who is doing his community service at the clinic, ever since Vincent suddenly withdrew after a moment of closeness. An honest conversation brings clarity, and the two tackle the challenges of everyday life at the clinic as friends. Michelle also begins to doubt her work at the hospital. When Dr. Ballouz offers her a permanent contract, she is unsure whether to accept it. And Vincent, too, is faced with the question of how he envisions his professional future.
In addition to the private challenges, Dr. Ballouz and his team have to deal with emotional and dramatic patient cases that reflect current social and regional issues.
Watch trailer
Editorial
ZDF: Bastian Wagner, Söhnke Vesper
Directors
Felix Ahrens, Florian Gottschick
Scripts
Katja Kittendorf, Barbara Miersch, Florian von Bornstädt, Christine Heinlein
DOP
Jana Lämmerer, Lukas Steinbach
Hair and Make-Up
Irmela Osswald, Judith Müller, Daniela Schmiemann
Editor
Mark Broszeit, Christoph Dechant
Cast
Julia Richter
Daniel Fritz
Vincent Krüger
Helene Grass
Michael Kind
Laurids Schürmann