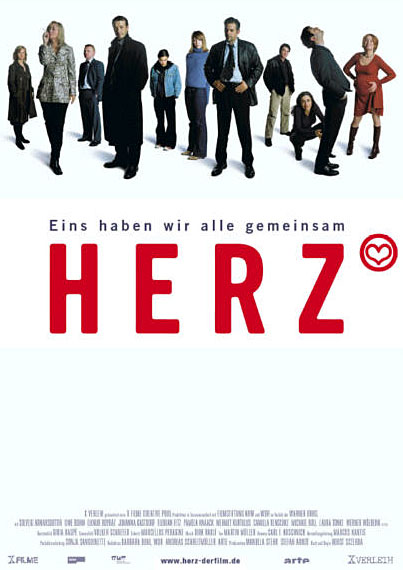 Content
For our heroes, the Cologne diving school Tropical Dive is the place where they can "escape" from everyday life together after work.
For Georg, everyday life is his job as a police inspector and his marriage to Gisela, for Martin it is his job at the hospital and his family, for Dora, who is going through a divorce, it is the tanning salon she runs, and for Cem it is his job as an interpreter. Life is different for Marcel, the owner of Tropical Dive. His passion belongs not only to underwater photography, but also to the married Marlis, with whom he has an affair. Marcel can be sure of her husband Günter's desire for revenge. Günter, a salesman for tools, discovers the love affair of the two on the very day he loses his job…
"Heart" interweaves the stories of these ordinary people, their worries and longings. For example, Martin, a doctor, has a conflict of conscience when he is unable to save a young girl from suicide. Cem becomes Cyrano de Bergerac because he falls in love with a young woman for whom he has to interpret in court. Georg has to experience that Gisela turns away from him out of disgust for his work. He ends up with Dora, who still dreams of love….
"Heart" is a realistic drama that believes in people despite all their harshness. So it comes full circle when, shortly after the young girl's death, the cry of Martin's newborn child announces to the world: Look, life goes on!
Producers
Stefan Arndt
Manuela Stehr
Hair and Make-up
Daniel Schroeder
Stamatia Gotsi
Florian Fitz
Michael Roll
Mehmet Kurtulus
Pamela Knaack
Uwe Bohm
Laura Tonke
Werner Wölbern
Camilla Renschke
Johanna Gastdorf
Ilknur Boyraz
Solveig Arnarsdottir
Lucas Gregorowicz
Karin Neuhäuser