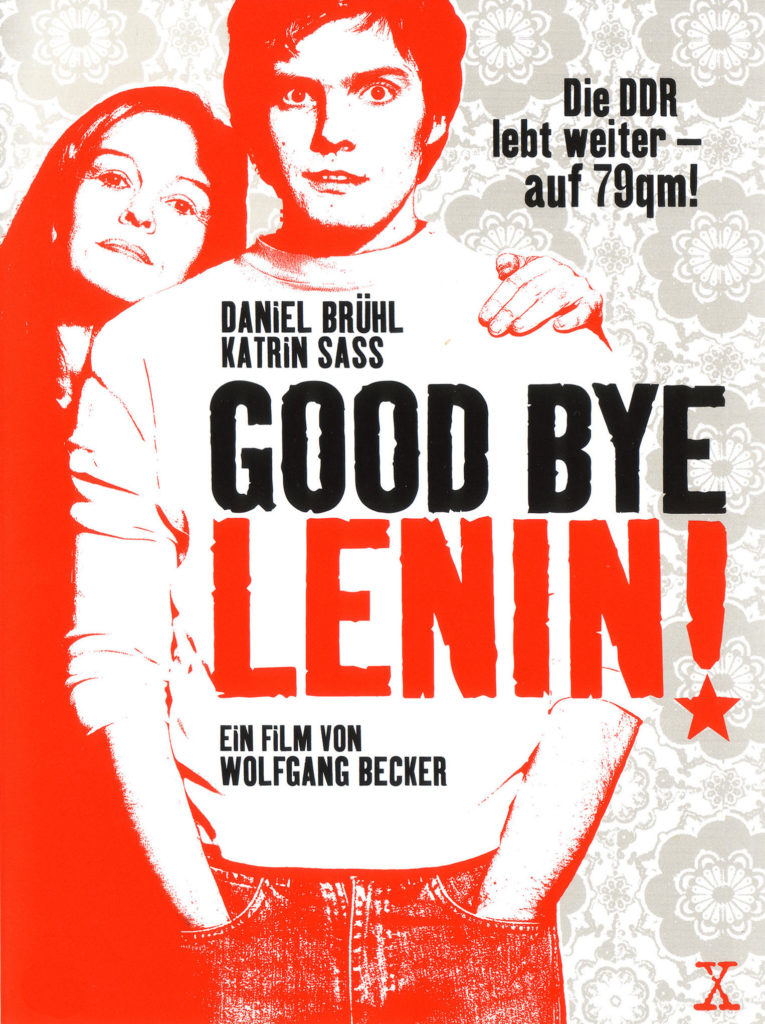 Content
In the summer of 1990, Germany stands on the brink of reunification. A free market economy, a wave of Western goods, and the mighty Deutschmark stream across the border into the former German Democratic Republic. But East Germany is alive and well inside one housing project in East Berlin.
Christiane Kerner is the mother of the story's protagonist, Alex. After her husband leaves her to flee to the West, she becomes a tireless crusader for true socialism and a committed citizen of East Germany, despite her fight against the petty injustices of communist life. On the 40th anniversary of the founding of the GDR, she falls into a seemingly irreversible coma, awaking unexpectedly in the summer of 1990 on the eve of German monetary union. Her son, Alex (20), and his sister Ariane set out to nurse their 55-year old mother, who has missed all the historic tumult. Alex wants to keep it that way, since the doctors have told him that any great upset could seriously endanger her life. In his mother's bedroom at home, he plays out a charade of the continued existence of East Germany.
While Alex is busy staging quotidian East German life inside the 800 square foot shoebox apartment, the world outside is changing at breakneck speed. Alex loses his job as a TV repairman, falls in love with a nurse named Lara and tries to come to terms with the changing times. Along with a newfound friend from the West, Denis, he begins selling satellite TV systems. The World Cup is on, after all, and demand is high.
Ariane is of a far more practical turn than Alex and disparages from the start his faux GDR ruse as doomed to failure. However, she goes along out of love for her mother. The question is what will happen as mom enjoys an unexpectedly speedy recovery. What to do when she suddenly wants to watch her favorite East German TV shows, or catches a glimpse from bed of her first Coca-Cola billboard? Or when her beloved dill pickles can no longer be bought for love or money? Worse – what if Ariane and Lara refuse to go along with the charade anymore? Whatever will happen if Mrs. Kerner one day succeeds in getting up out of bed on her own, looks out the window and sees the transformed world? Alex's inventiveness faces a seemingly insurmountable challenge, and he concocts a completely fresh version of the historic events of 1989 – 1990.
Watch trailer
Script
WDR: Gebhard Henke, Katja De Bock
ARTE: Andreas Schreitmüller
Sound
Wolfgang Schukrafft

Xaver von Treyer
Hair and Make-Up
Lena Lazzarotto
Björn Rehbein
Composition
| | |
| --- | --- |
| Yann Tiersen | |
| Xaver von Treyer | |