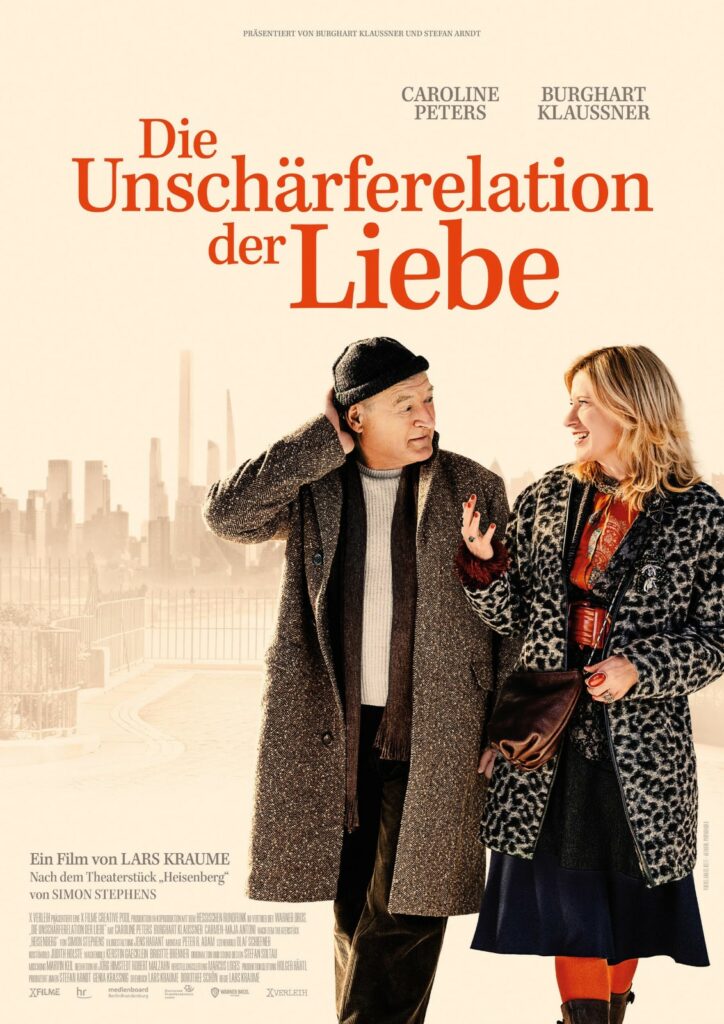 Content
Burghart Klaußner and Caroline Peters in an adorable romantic comedy by "The People vs. Fritz Bauer" director Lars Kraume.
GRETA (Caroline Peters) is a notoriously lying school secretary and on the side loud, spontaneous and unpredictable. ALEXANDER (Burghart Klaußner) is a broke butcher, a music lover on the side and an intellectual in disguise who is always careful to keep his strict order.
At a bus stop, she kisses him on the neck, completely out of the blue, just like that. A mix-up. Or is there a plan behind it? In any case, it is the beginning of an electrifying love story that neither of them had expected just five minutes before. And no matter how much Alexander resists, there's no escaping a force of nature like Greta. The inescapable realization: love is always an opportunity we should all count on.
Watch trailer
Production Companies
X Filme Creative Pool in Coproduction with HR
Editorial
Jörg Himstedt
Robert Maltzahn
Script
Dorothee Schön & Lars Kraume based on the play "Heisenberg" by Simon Stephens
Hair and Make-Up
Kerstin Gaecklein
Brigitte Brenner
Cast
Burghart Klaußner
Caroline Peters
Carmen-Maja Antoni