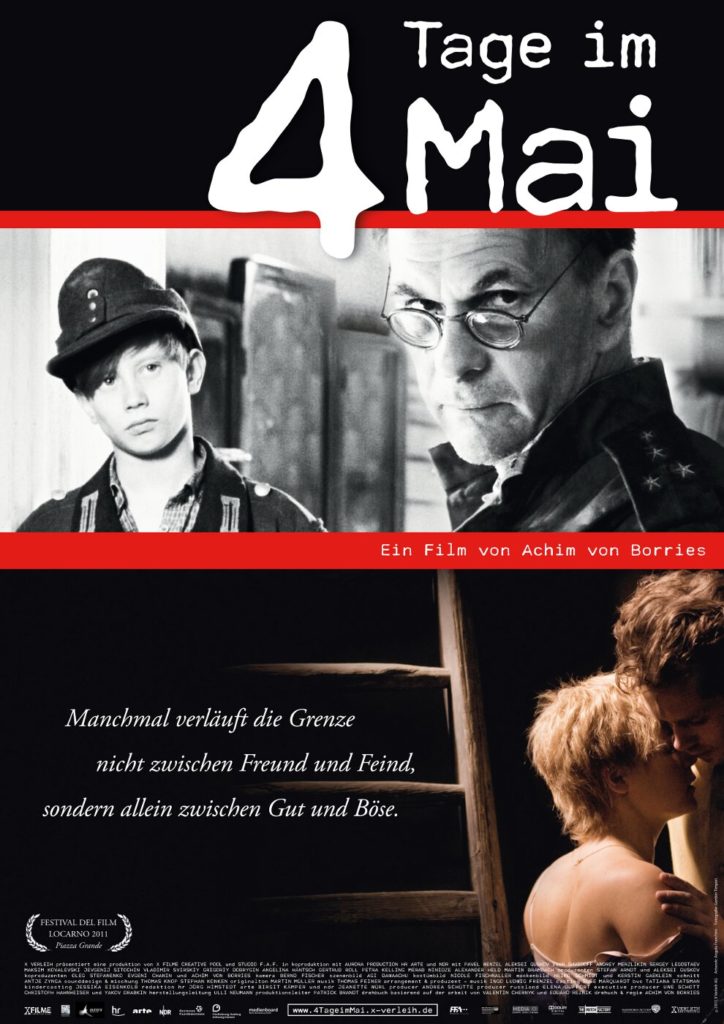 Content
4 DAYS IN MAY tells the story of a Soviet captain and a young 13-year-old German boy in the final days of WWII. The two meet as enemies, but there is something that unites them: the war has claimed the lives of both the captain's son and the boy's father. These four days in May, during which time the world holds its breath; four days, which will change the 13-year-old forever. The boy wants to be a soldier and prove himself a hero, but instead, he ends up in the captivity of the captain and his 7-man reconnaissance patrol. They take up their observation post in the orphanage on the coast where the young boy lives. Weary from fighting and in an attempt to avoid any further conflict with German troops on a nearby beach, the captain and his men are all waiting for an end of the war – and start dreaming of life again. But the boy tries to instigate the hostile troops against each other. What he doesn't suspect, however, is that the real enemy comes from an unexpected side: a Russian major, who has long had it in for the captain. Now the war, which almost seemed to finally be over, moves into the orphanage for one last
battle; one which turns brothers into enemies and enemies into brothers. The end of the war is the end of childhood.
A film by Achim von Borries, based on a true story.
Watch trailer
Festivals
2011
Festival del Film Locarno
Cast
Aleksei Guskov
Pavel Wenzel
Gertrud Roll
Grigoriy Dobrygin
Angelina Häntsch
Ivan Shvedoff
Andrey Merzlikin
Sergey Legostaev
Maksim Kovalevski
Jevgenij Sitochin
Vladimir Svirskiy
Merab Ninidze
Alexander Held
Martin Brambach u.a.
Production company
Jörg Himstedt (HR)
Birgit Kämper (Arte)
Jeanette Würl (NDR)