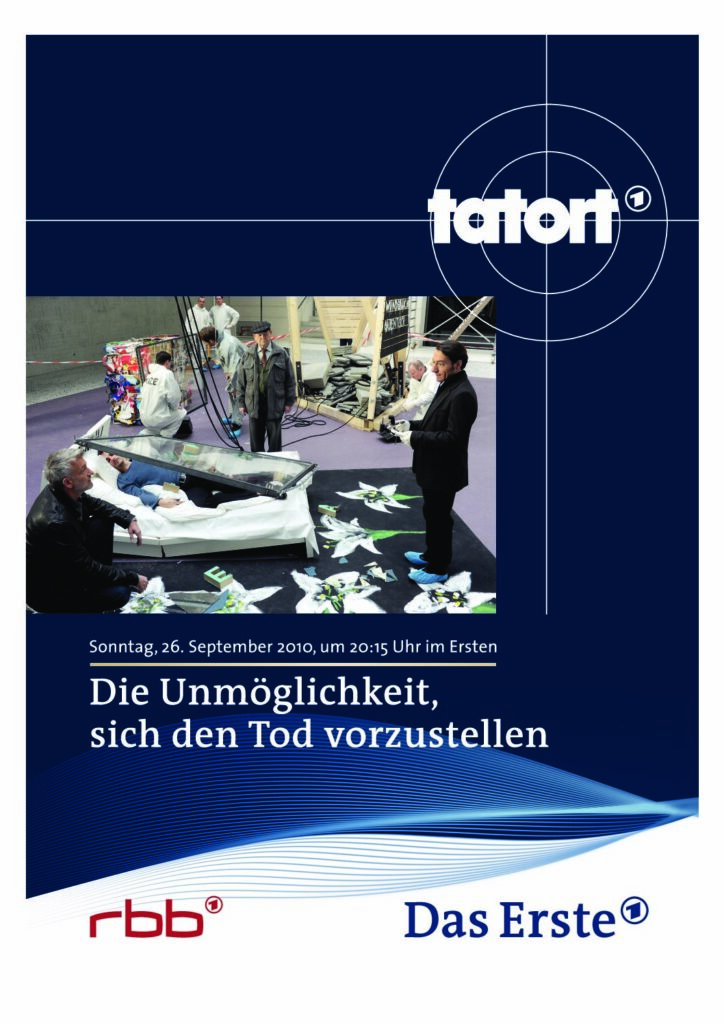 Content
A death shocks the Berlin art scene: Hanns Helge, a world-class artist, has been killed in his art installation by falling sheets of bulletproof glass. The question of suicide or murder is complicated; it could also have been an accident. Although indirectly announced by the young artist – death as the true completion of the work – there are some people whose profit from the artist's death is in the tens of millions, especially his gallery owner and a private collector.
Meanwhile, Till Ritter receives sad news: his uncle, whom he liked very much, has taken his own life. Ritter cannot believe this at first and obsessively investigates the possibility of a violent death.
Not only in the professional, but also in the private environment of the dead artist, Felix Stark and Till Ritter encounter many mysteries. Is his personal assistant telling the truth? Is the former muse really as clueless as she pretends? Why does Hanns Helge's mother hardly know anything about her son's existence as an artist? And what is the role of the young art scholar who wrote her doctoral thesis on death in the work of the deceased?
Ritter finally has to painfully realize that his uncle died voluntarily. Together with Stark, he solves the death mystery surrounding the artist. Hanns Helge did not want to die. Art can be experienced, but death cannot.
Production Company
X Filme Creative Pool im Auftrag vom RBB
Josephine Schröder-Zebralla