Michael Polle
CEO / Producer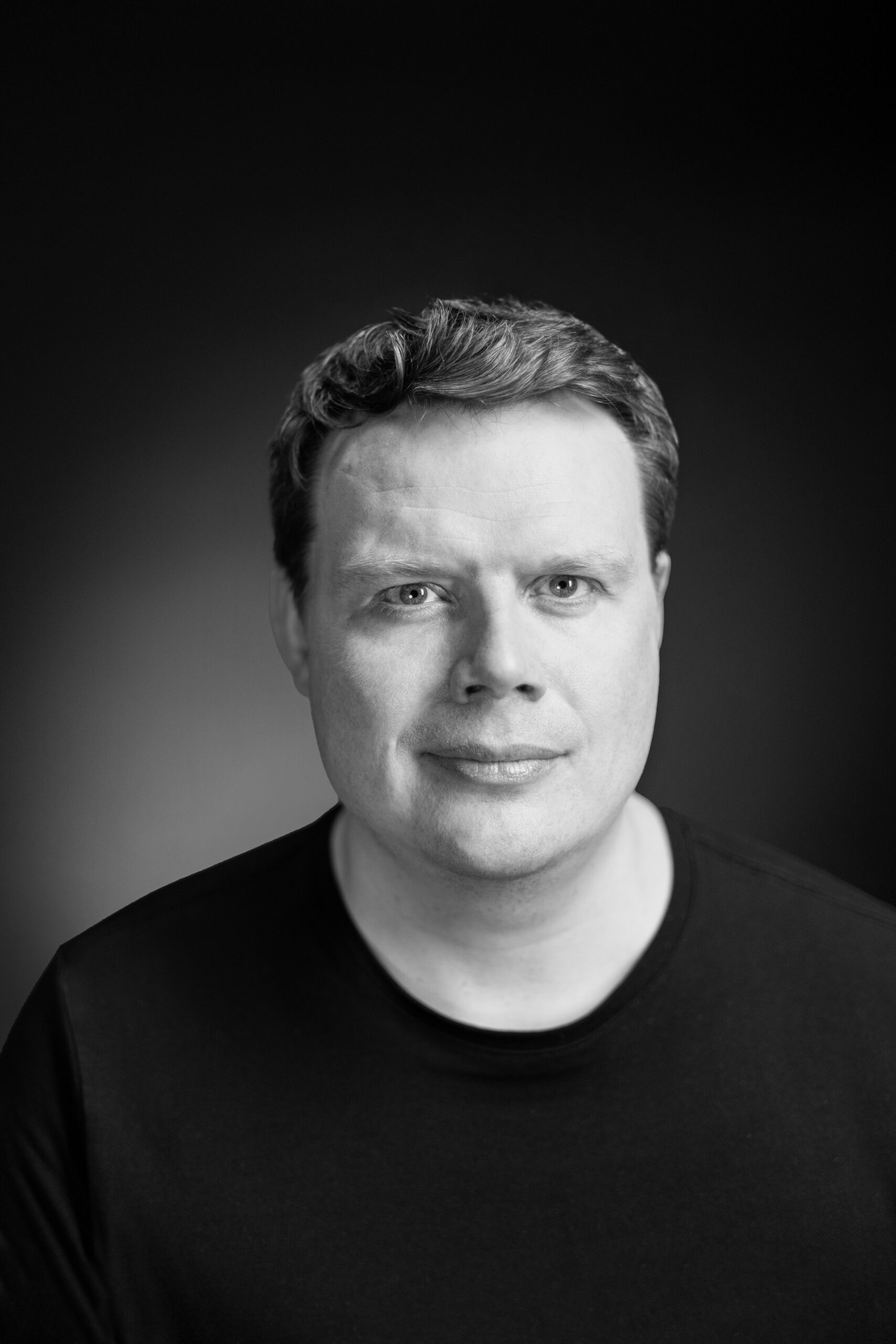 Michael Polle, born in 1979, studied production at the University of Television and Film in Munich. In 2003, he participated in the Extension Program at UCLA Los Angeles. During his studies he produced various short films and documentaries, including Fragile (winner of the Audience Award AFI Fest Los Angeles, nominated for the Student Oscar 2003).
During his studies, he worked as a post-production supervisor for Tandem Communications, among others, before working as a producer at Bavaria Film GmbH after graduating in 2005. From 2007, he worked as a producer at Hofmann & Voges Entertainment. He supervised the ZDF series "KDD – Kriminaldauerdienst" (nominated for the German Television Award 2007) and produced the Grimme Award and German Television Crime Award-winning crime series "Nie wieder frei sein" (ARD/BR).
In May 2010, Michael Polle joined X Filme Creative Pool as producer and head of the TV department. His productions include the 'Tatort' "Unklare Lage" (nominated for the Grimme Award 2021), "Wunschkinder" (nominated for the Grimme Award 2018) and the multiple award-winning series "Babylon Berlin", produced together with Stefan Arndt and Uwe Schott.
Since 2021 he is also managing director of X Filme Creative Pool.
2022
BABYLON BERLIN – Staffel 4
Serie
R: Achim von Borries, Henk Handloegten, Tom Tykwer
B: Achim von Borries, Bettine von Borries, Khayana El Bitar, Henk Handloegten, Tom Tykwer

TORSTRAßE 1 (AT)
Serie
R: Sherry Hormann, Umut Dağ
B: Conni Lubek (Headautorin), Silja Clemens, Holger Joos, Carola Lowitz

2021
FURIA
Serie
R: Magnus Martens, Lars Kraume
B: Gjermund Eriksen (Creator/Headautor), Embla Veier Bugge, Nikolaj Frobenius, Helena Nielsen, Henner Schulte-Holtey, Stephen Uhlander, Hege Ulstein
Séries Mania Festival, Lille – Wettbewerbsbeitrag
Eröffnungsprogramm des Cologne Film Festivals

TINA MOBIL
Serie
R: Richard Huber
B: Laila Stieler

2020
TATORT: IN DER FAMILIE 1 & 2 TV Reihe Jubiläumstatorte
R: Dominik Graf, Pia Strietmann
B: Bernd Lange
Bayerischer Fernsehpreis 2021 – Bestes Drehbuch

DIE VERLORENE TOCHTER
Serie
R: Kai Wessel
B: Christian Jeltsch

Babylon Berlin – Staffel 3
Serie
R & B: Achim von Borries, Henk Handloegten, Tom Tykwer
Rose d'Or 2020 – Beste Dramaserie
Europäischer Filmpreis 2019 – Beste Serie

2019

TATORT: UNKLARE LAGE
TV Reihe
R: Pia Strietmann
B: Holger Joos
Grimme Preis 2021 – Nominierung

2018
POLIZEIRUF 110 – DAS GESPENST DER FREIHEIT
TV Reihe
R: Jan Bonny
B: Günter Schütter
Deutscher Fernsehkrimipreis 2019 – Nominierung

TATORT: BLUT
TV Reihe
R: Philip Koch
B: Philip Koch, Holger Joos

TATORT: IM TOTEN WINKEL
TV Reihe
R: Philip Koch
B: Katrin Bühlig

2017

TATORT: DER TOD IST UNSER GANZES LEBEN
TV Reihe
R: Philip Koch
B: Holger Joos, Erol Yesilkaya (Idee)

2016/2017

BABYLON BERLIN – Staffel 1+2
Serie
R: Achim von Borries, Henk Handloegten, Tom Tykwer
B: Achim von Borries, Henk Handloegten, Tom Tykwer
Deutscher Fernsehpreis 2018 – Beste Serie, Beste Kamera, Bester Schnitt, Beste Musik, Beste Ausstattung, Beste Maskenbild, Bestes Kostüm, Bester Stunt, Beste VFX
Bayerischer Fernsehpreis 2018 – Special Award
Goldene Kamera 2018 – Bester Schauspieler (Volker Bruch)
Grimme Preis 2018
Golden Umbrella TV Awards 2018 – Beste Regie, Beste Kamera, Bestes Casting
u.a.

2016

WUNSCHKINDER
TV Movie
R: Emily Atef
B: Dorothee Schön
Grimme Preis 2018 – Nominierung

TATORT: DIE WAHRHEIT
TV Reihe
R: Sebastian Marka
B: Erol Yesilkaya
Grimme Preis 2017 – Nominierung Hamburger Krimipreis 2017 – Nominierung

2014

UNTER GAUNERN
Serie
R: Sophie Allet-Coche, Andreas Menck
B : Christian jeltsch, Sonja Schönemann

2012/13

TATORT: MACHT UND OHNMACHT
TV Reihe
R: Thomas Stiller
B: Dinah Marte Golch

2009

TATORT: NIE WIEDER FREI SEIN
TV Reihe
R: Christian Zübert
B: Dinah Marte Golch
Grimme Preis 2011 – Beste Regie, Bestes Buch, Besze Darsteller*innen Udo Wachtveitl, Miroslav Nemec und Lisa Wagner
Deutscher Fernsehkrimi-Preis 2011 – Hauptpreis, Darsteller-Sonderpreis Lisa Wagner
Hamburger Krimipreis 2011 – Beste Regie
Bayerischer Fernsehpreis 2011 – Beste Hauptdarstellerin Lisa Wagner

PAPA ALLEIN ZU HAUS
TV Movie
R: Vivian Naefe
B: Vivian Naefe

2008/09

KDD-KRIMINALDAUERDIENST – 3. Staffel
Serie
R: Andreas Prochaska, Christian Zübert, Züli Aladag, Edward Berger
B: Orkun Ertener (Creator/Headautor), Lars Kraume, Edward Berger, Oliver Hein-Macdonald

2007

KDD-KRIMINALDAUERDIENST – 2. Staffel
Serie
R: Lars Kraume, Filippos Tsitos, Matthias Glasner
B: Orkun Ertener (Creator/Headautor), Kathrin Breininger, Matthias Glasner, Falko Löffler
Deutscher Kamerapreis 2009 – Beste Kamera
Bayerischer Fernsehpreis 2009 – Bester Darsteller Manfred Zapatka

2006

DIE COPILOTEN
TV Movie
R: Thomas Jauch
B: Marion Gaedicke, Michael Vershinin